Michael has been on a creative path since his first box of crayons. He is a husband, father... and devoted to making really cool things!
Born in Massachussets, but grew up all over, Michael has been to 49 of the 50 states. He's walked across the country and has been known to leave a trail of art hanging on the walls of those who've provided hospitality.
Michael works like everything's in a sketchbook & likes to embrace happy accidents. He believes that misplaced pixels are merely opportunities mid-process.
Some Art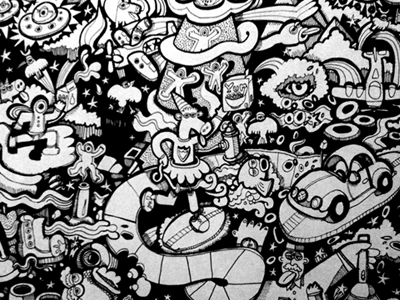 Recent Blog Posts